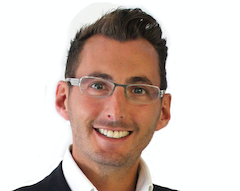 TelcoSwitch's influence in the SoHo and SME space will be more strongly felt following the acquisition of Scottish IP telephony provider SureVoIP, its third deal this year.
The transaction also bolsters TelcoSwitch's network capabilities adding new infrastructure to strengthen its play as an enterprise network carrier while also boosting resilience with data centres in both London and Edinburgh.
The acquisition follows an additional growth capital funding round with Boost&Co and also creates the potential for more residential-based services in the future as the UK moves towards the PSTN switch-off in 2025.
The deal means TelcoSwitch has a third UK regional office in Aberdeen, extending the company's presence and reach in northern UK regions. 
SureVoIP founder and MD Gavin Henry will join the TelcoSwitch Group as CIO.
TelcoSwitch CEO Russell Lux said: "SureVoIP is a company we've paid close attention to for the last couple of years, and I've known Gavin for much longer. 
"His team has built a product set we see as valuable to TelcoSwitch, and a network that will enhance the existing infrastructure within our group of companies."
Henry added: "TelcoSwitch has grown significantly over the last three years, not just in terms of partners and end users but also across its product suite. Both companies share the same outlook on where our industry is heading."