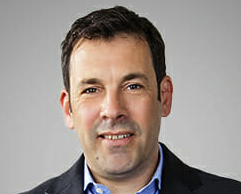 Technology and telecoms adviser Knight Corporate Finance has completed three deals during the Covid-19 restrictions, most latterly advising IT managed service provider EACS on its multi-million funding package with Shawbrook Bank.
According to  Knight CF Director Adam Zoldan the ICT channel has emphatically reaffirmed its resilience and value proposition as investment and funding continues despite the lockdown.
"The ICT sector has been critical in keeping the UK open for business and deserves recognition for this" stated Zoldan. 
"The buoyancy of the sector has been reflected in the strong deal flow and continued commitment from buyers, sellers, funders and investors."
"All credit to EACS management team who were able to deliver at a challenging time for a fund-raise.
"I am sure the channel as a whole will take heart from this success story. 
"Our view is that a combination of recurring revenue model and compelling growth opportunities will ensure the value creation prospects will remain strong for some time."
Zoldan also pointed to negative commentator speculation about the channel's prospects during these testing times, which he labels as 'misinformation'.
"At Knight we saw first-hand how the channel took stock of the situation and worked tirelessly to ensure that their customers had the solutions and tools to deliver effective remote working," he added. 
"It felt obvious to us that this huge positive impact on UK businesses would be appreciated by funders and investors alike, and this has been reflected in the continued deal activity."