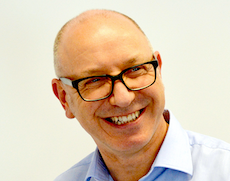 Inflexion-backed Ridgewall has consolidated its five group companies and geared up for a number of additional acquisitions.
Early last year the business kicked off a buy and build strategy and went on to snap up Connecting London, Telnet International and Nomis Connections.
In November 2019 Inflexion Private Equity invested in Ridgewall and backed the simultaneous acquisition of QDOS-sbl. The combined group now employs over 100 people and has circa 1,800 customers and is operating under the Ridgewall Group brand.
Simon Catterick (pictured), Chief Commercial Officer, said: "Our clients nationwide will now be served by one team. This should help us deliver improving levels of service and support, and we will achieve more for our clients and stakeholders."
CEO Dominic McAnaspie stated: "In bringing together five specialist IT and communications companies we believe we have a fit-for-purpose, scalable and efficient structure for Ridgewall to prosper. 
"Working with Inflexion we are looking to develop the business further with several acquisitions underway."