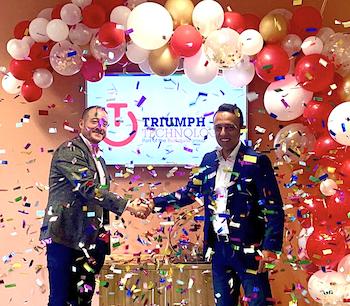 London HQ'd Redsquid has secured a foothold in Oxford following the acquisition of Triumph Technologies, its third transaction.
The deal adds £1.5 revenues and boosts Redsquid's expansion strategy as a managed IT technology provider. 
The enlarged business will provide services to over 850 organisations.
David Muse, Director, Growth Capital at Santander UK (which funded he deal), said: "Triumph Technologies is a strategically important addition to the group, providing new capabilities in the high growth managed IT services sector."
Redsquid founders, CEO Sohin Raithatha and COO Vince Mignacca, remain the only shareholders of the business they established 15 years. 
Raithatha said: "We have had a close relationship with Triumph for years and followed its growth journey. 
"The pandemic has set cyber crime to new heights and the demand for cyber security technologies has grown. 
"Through this acquisition we will become a fully managed service provider and keep up with the demand our customers have for digital transformation."
Pictured (l-r): Vince Mignacca and Sohin Raithatha