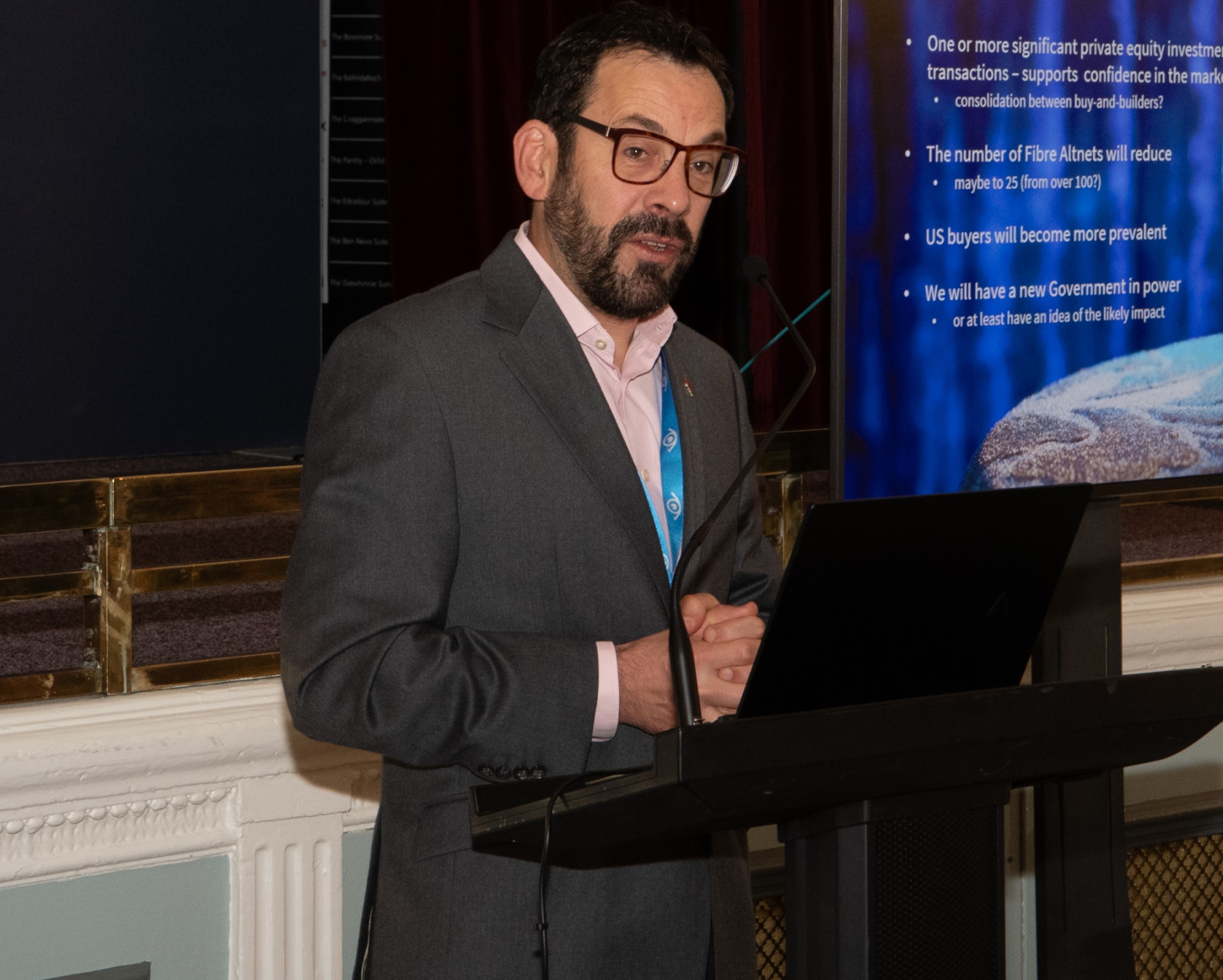 Pressure on certain invested-in channel companies to deliver stronger performances is mounting, according to Knight Corporate Finance Director Adam Zoldan.
"Private Equity companies are highly motivated to deploy funds and the sector is still seen as relatively safe," he stated. "However, we do need to see some big returns on investment from investors who have been involved for three to five years."
Speaking at the Comms Vision ICT Investment Forum Breakfast Briefing (November 11th, Gleneagles) Zoldan also noted that private equity firms made 47 investments across the industry over the last 12 months, similar to the number of deals in 2022 with a trend towards investors favouring MSPs over comms resellers.
"Buy and build continues to drive deals," he added. "In 2024 some of these larger buy and builders may begin to consolidate."
In total, there were 284 transactions in the last 12 months, according to Zoldan, representing a 30% decline compared to the prior year.
"At Comms Vision 2022 I shared that a deal was being done for every day of the week. This year, it is every business day of the week," observed Zoldan.
He also pointed to BCM's acquisition of Pure IP as a sign that more American investors may begin to take a greater interest in UK MSPs in 2024.
While Zoldan forecasts the number of deals in 2024 to remain flat he highlighted that the conditions for growth remain propitious for companies with the right strategy.
"The year ahead could be a little bumpy but there are plenty of things you can think about when growing your business," he stated.
Zoldan offered four key pieces of advice to growth-minded delegates, with realistic growth targets being key among them. "If an investor believes your plans are possible, they will back you," he stated.
Zoldan also urged delegates to prioritise customer retention and drive cross-sell opportunities. "Investors like to see companies that will grow their revenue even if they don't add customers," he added.
Business leaders should also optimise their go-to-market spend and focus on building a strong business line, advised Zoldan.