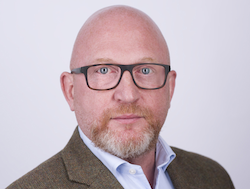 Onecom's has made its third acquisition this year after a barnstorming early few months which saw the LDC-backed company snare Olive and 9 Group companies.
Onecom's latest buy is Exeter-based IP Office which brings 700 new customers onboard alongside expertise in the healthcare sector.
Martin Flick, Onecom Group CEO, said: "The addition of the IP Office team and customers further supports our mission to build on and extend our geographic presence by acquiring strong businesses.
"IP Office has demonstrable strength in the health sector which complements our already existing specialisms."
Yann Souillard, Head of LDC in London, added: "Strategic acquisitions have been a core component of Onecom's growth strategy since we backed the business in 2019.
"The acquisition of IP Office supports this strategy by further increasing Onecom's geographical reach and its capabilities to meet the rising demand for its services."
Onecom was advised by Shoosmiths and RSM while IP Office was advised by Ashfords Solicitors and Simpkins Edwards.