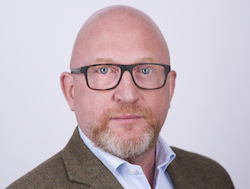 LDC-backed Onecom has bagged Gateshead located Russell Telecom, its fourth transaction this year.
Russell Telecom started life over 35 years ago and the deal adds 1,500-plus customers to the Onecom Group.
Onecom CEO Martin Flick said: "Our businesses are a match and this transaction supports our strategy of acquiring strong businesses that share our culture, values and ethos. Russell Telecom has strength in the education sector which complements our specialisms."
Onecom acquired Olive Communications at the start of 2021 creating one of the UK's largest B2B connectivity and cloud providers. 
That Olive deal was followed by the acquisition of 9 Group which added thousands of customers and hundreds of channel partners. This acquisition preceded the purchase of Devon-based IP Office.
Whiteley headquartered Onecom was founded in 2002 and employs over 600 people in offices across the UK. Its key tech partners include Vodafone, Mitel, Samsung, Apple, Gamma and Five9.