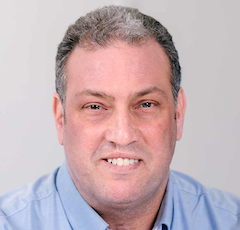 Microsoft Azure partner Sol-Tec has been acquired by ECI-backed IT Lab, catapulting the MSP closer to its £100m revenue target. The financials of the transaction have not been disclosed but IT Lab's revenues stand at circa £85m including the purchase.
The move adds expertise in the design, deployment and configuration of Azure environments; and follows IT Lab's summer acquisition of Milton Keynes-based MSP Mirus IT which at the time created a £75m business and built on the purchases of Content and Code in September 2018 and Perspective Risk in May 2017. 
IT Lab CEO Peter Sweetbaum (pictured) said: "Having the ability to deliver the functionality that Microsoft cloud centric services can provide, particularly at this pivotal and challenging time is key for our clients."
Sol-Tec has completed projects for the Department of Work and Pensions, HMRC, and Department for Education and other public and private sector organisations. 
Sol-Tec founder Nik Topham will continue to focus on the firm's commercial growth and  integration of the two businesses, while working with Tim Wallis, IT Lab Group Chief Digital Officer to build on the group's relationship with Microsoft. 
ECI Partners acquired a majority stake in IT Lab in 2016.