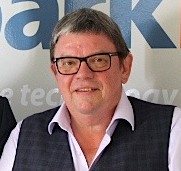 inTec Business Solutions has augmented its group of companies with the bolt-on acquisition of Kendal-based iTek Computer Solutions.
 
iTek will continue to trade under its own brand and will be led by current MD Ben Mitchinson.
inTec's acquisition model sees it acquire a controlling interest, but the identity and management team of acquired firms always remain the same. 
inTec Chairman Simon Howitt (pictured) said: "We see this as an important element in ensuring that customers have trust and confidence in exploring technology solutions."
iTek Computer Solutions is the sixth such transaction and follows the purchases of Hale Communications, Vision Corporate Services, Cheshire Business Services, CFM Hub and Titan Networks.
"We give companies the ability to offer technology solutions and consulting services without having to invest their time and resources into building the necessary skill sets in house," stated Howitt.
Mitchinson added: "This deal will allow us to expand our current product and service offering, enabling iTek to develop and move to the next level with the aim of becoming an all-encompassing ICT solutions provider."
In 2018 inTec received investment from NPIF - Maven Equity Finance, managed by Maven Capital Partners and part of the Northern Powerhouse Investment Fund. 
Last year the company secured £4m in growth capital from BOOST&Co to fund its development of technology partnerships.