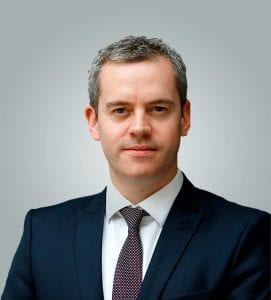 Intact has bolstered its ERP and business software solutions standing with the acquisition of Blue Rock Systems. 
The acquisition strengthens Intact's market share across the merchant and distribution sector and enhances the company's talent pool with Blue Rock's entire team being retained. This takes Intact's employee base from 200 to 243.
Intact CEO Justin Lawless (pictured) said: "This team of skilled individuals, with deep software industry expertise, will enhance customer service and support our growth plans across the UK, Ireland and global markets." 
Blue Rock MD George Troullis will oversee the business incorporation, complementing the Intact senior leadership team. 
He said: "This acquisition will see existing and new customers benefit from an expansion of services and improved processes, with an integrated team sharing best practice to ensure we maximise Intact market performance." 
Grant Thornton, the Dublin-based professional services firm, and legal firm, Flint Bishop, advised on the Blue Rock Systems deal and strategy.