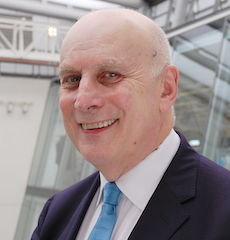 The UK Government's Competition and Markets Authority has provisionally cleared the proposed merger of Virgin Media and Virgin Mobile with O2.
A 'Phase 2' investigation by an independent group of CMA Panel members concluded that the deal is 'unlikely to lead to any substantial lessening of competition in relation to the supply of wholesale services'.
Martin Coleman, CMA Panel Inquiry Chair (pictured), said: "Given the impact this deal could have in the UK, we needed to scrutinise this merger closely. A thorough analysis of the evidence gathered has shown that the deal is unlikely to lead to higher prices or a reduced quality of mobile services – meaning customers should continue to benefit from strong competition."
Commenting on the announcement, Simon Williams, CEO at systems integrator NTT DATA UK, commented: "This is a landmark moment and a boon for the UK telecoms industry - it is a crucial step forward for stimulating competition and encouraging innovation in the telco space.
"Most exciting is the investment that it will bring to telecoms infrastructure in the UK. Together, O2 and Virgin will be able to consolidate resources and invest in improved network infrastructure, which will accelerate the rollout of 5G technology nationwide, as well as improve connectivity for more rural areas of the UK."