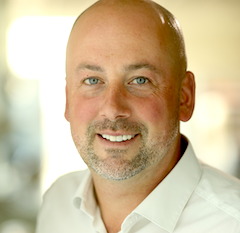 Galashiels-based GB Technologies has received an investment boost from Focus Group in a deal that extends the geographical reach, strengthens product portfolios and service expertise for both brands. 
GB Technologies was established in 1987 by Chairman Gordon Brown who with his management team including Directors June Wilson and Mark Moncrieff continue to lead GB Technologies' 27 employees under its existing brand name.
Brown said: "GB Technologies is a growing, evolving, ambitious business. With Focus Group's complementary products, support services, and UK-wide engineering network we will be able to fulfil our goals." 
Co-Founder and Director of Focus Group Ralph Gilbert (pictured) added: "As a growing and dynamic business GB Technologies fits perfectly with the Focus Group culture. Geographically, it will also enable us grow our footprint in Scotland." 
Focus Group acquired HighNet in April this year which has offices in Glasgow and Inverness. In October 2020 Focus acquired Resource Telecom Group which is based in Glasgow and Edinburgh.