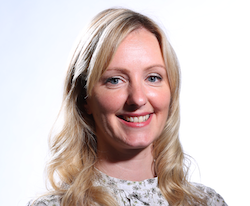 The chief factors during the acquisition process are in business, law and finance matters, not least due diligence. But integration issues should also be addressed early in proceedings, says Elitetele.com COO Alex Cliffe.
An acquisition can be perceived as a dividing line in more ways than new ownership and there should be no inhibition in breaking down barriers between owners and employees during the sale process. Nor should there be a fast uncoupling of the business owner following deal day which could jeopardise the future unity of the enlarged organisation. "It is useful to put yourself in the shoes of the vendor and its employees, plan early and involve the seller in the integration plan," stated Cliffe. "We start planning the integration half way through due diligence once we are confident that nothing will come out of the woodwork."
During the surge of due diligence the ins and outs of a business are thrust into the spotlight so there is also much to be said for getting your ducks in a row early. The process is bristling with formal checks and the relationship between buyer and seller should never be too distant. "Clean well run businesses will always sell irrespective of market conditions, and sell at maximum value," added Cliffe. "So make sure you have the MI to hand that tells that story. Do a mini due diligence on yourself so you know how to clearly articulate the narrative."
The acquisition process is best driven by collective responsibility, believes Cliffe, saying the interview process works both ways. "We are in it together," she said. "0ver the first 12 months the acquired business will not stand alone under its own brand and not be touched, so it is crucial to know what the integration will look like. It is key for the business owner to build a relationship early, break down barriers and work closely with us to establish how the future is going to look and feel. This makes employees feel secure, with the seller on board standing shoulder to shoulder, helping us to gain that trust.
Clean well run businesses will always sell irrespective of market conditions, and sell at maximum value
"Having found a home for their business sellers want to make sure it's a success, so we plan early and build a picture of what year one will look like. This can be communicated succinctly to employees, and if you articulate that well the buy-in starts. It is also important to make sure that employees know why you've acquired the business, why it's valuable to you, and why they are valuable too. You've got to earn trust, and the clock starts ticking on day one.
"Acquired staff might think the buyer will dictate everything, but you may be buying that business as it has better people, better systems and better ways of working. In the last few years we have acquired for skill sets and experience. The integration plan and communication with employees needs to focus on a merger of skills and experience, and pick the best from both companies, then put that forward together as a plan. You get buy-in, but that doesn't happen overnight."
Elite targets £1 million to £20 million firms. The deal structure is not one size fits all and the company approaches each opportunity with a clean sheet of paper. It has completed 17 acquisitions across IT, tech, UC, traditional telco, and in the early days acquired very much for growth, looking for similar customer bases, suppliers and product sets. But in recent years it has acquired more strategic targets based on skills and products, and the last acquisition was an IT business.
"This reflects our move to become a technology company," said Cliffe. "From June onwards we took the opportunity to restructure the business, bringing the IT and UC division together. We have more IT and engineering staff than any other role. A big plus point is that this will make it much easier to integrate in the future. We have the foundation in place for future acquisitions, and we involved as many people as possible during the restructure, building a management layer involving people from all sites and elements of the business.
"Another turning point was the establishment of a product and commercial team that looks at product strategy, consisting of people from the acquisitions we've made across the different product sets. This field of experts is looking ahead as we transition from traditional services to future product sets. We have also strengthened our account management team and have Relationship Managers rather than new business sales."
Cliffe characterises Elite as a souped up buy and build £50 million business hard on the acquisition trail, and its founder Matt Newing has aspirations to double the size of the company as part of a three year plan. "We are ready to get going we have a good platform, a more consultative sales team, a tech division, and it's all about the cross sell now," added Cliffe. "I will acquire customer bases that make the cross sell strategy more successful. Board members are focused on this, it's the next game changer for us."
In identifying potential acquisitions Cliffe noted that a high proportion of contracted recurring revenue is attractive, and urged resellers to ensure customers are 'locked in', whether via a robust long-term contract or sticky customers with more than one line of business, and who have been with the company for a long time. "A strong senior management team is also key, as are employees with skill sets and experience, along with the longevity of staff, a high performance sales team and year-on-year organic growth," she added. "I'm describing the perfect business, but a big factor that is often overlooked is culture. This is key. Culture is born out of years of work and you don't change it overnight. So we look for businesses that fit culturally."