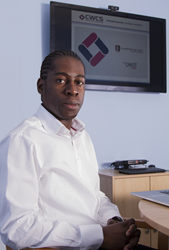 CWCS has added telecoms services to its managed hosting portfolio with the acquisition of Stripe 21 through its parent company Supreme Bay Holdings.
The combined group can now offer internet connectivity, cloud VoIP and colocation, as well as managed hosting.
Karl Mendez (pictured), Founder and CEO of Supreme Bay Holdings and CWCS said: "This acquisition was a natural progression for us as a business that is looking to expand and offer more and better services to our customers."
Steve North, founder of Stripe 21 Group added: "This move means we will now have access to more resources and even more ways to help our customers."
The acquisition was completed at the beginning of June and both brands will continue to operate independently.