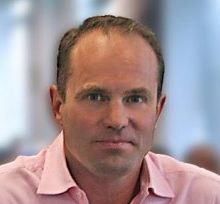 Connect Managed Services has merged with rival G3 Comms, creating a £55m business. Connect has witnessed strong growth since an LDC-backed MBO in 2014, notching up £30m revenue last year. LDC exited as part of the G3 Comms deal. Apiary Capital took a majority stake in G3 in March 2019.
Connect's Alex Tupman (pictured) and Martin Cross will lead the group as CEO and CTO respectively, together with G3's James Arnold-Roberts and Adam Young who become Group MD and COO. 
Industry veterans Mark Thompson is appointed Chairman, and G3 co-founder Tony Parish becomes Non-Executive Director.
Tupman said: "Our objective is to create a highly scalable and focused business that can support the needs of a far greater and more diverse customer base, located within the UK and abroad."
Arnold-Roberts added: "When we looked at Connect's capabilities alongside our own – including our dedicated global network infrastructure – it was clear that this was the perfect fit."
Nicki Boyd, Apiary Capital partner, noted: "Alex and James have a shared vision of building a platform of significant scale in the market they both serve. We believe this is just the start of an exciting and highly productive collaboration between likeminded people who are aligned with our goals and objectives."