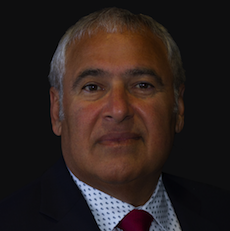 BDR Group's £20m target this year has been revised upwards by a third following its acquisition of a majority stake in Shrivenham-based Comec Voice & Data, adding circa £4m revenues.
The deal comes on the back of over 60% organic growth and follows the purchase of Kent-based telecoms, IT and security specialist Icom.
Comec was established 28 years ago and has long been known to BDR CEO Bahman Rahimi (pictured) who welcomed friends and joint owners of Comec, Martin Rowley and Trevor Groveto, to the BDR fold. 
Through acquisitions and organic growth Stratford-upon-Avon located BDR is on track to more than triple revenues from £9m 18 months ago to £32m this year. 
"This was a friendly acquisition since I have known Martin and Trevor for a long time," stated Rahimi. "Our approach to acquisitions appealed to them and formed the basis of our meeting of minds."
Comec's clients include a number of Fortune 500 customers in the US. Rahimi considers these a 'serious platform' to expand BDR's reach.
Rowley and Grove remain at the helm of Comec with a remit to implement the Group's expansion plans.