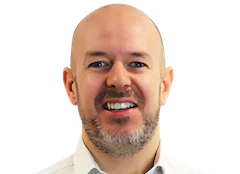 Beech Tree-backed BCN Group has bolstered its cloud play with the acquisition of Warrington-based Xicon Cloud for an undisclosed sum, its third acquisition in 18 months (following the purchases of Leeds-based Blue Logic in 2019 and Runcorn business Polymorph in February 2020).
The Xicon Cloud deal adds clout to Manchester-based BCN Group's public sector strategy, bringing particular expertise in the public sector healthcare market, being accredited to connect into and use the NHS' Health and Social Care Network (HSCN). 
Xicon Cloud was established in 1991 and also provides Oracle database management and consultancy.  
BCN Group CEO Simon Kelf (pictured) stated: "The acquisition strengthens our cloud product and service offering and provides an opportunity for BCN Group to cement itself as a leading provider of cloud solutions."  
Simon Heyes, CEO of Xicon Cloud, added: "This opportunity will allow both organisations and our customers to benefit from the joint capabilities of a larger team and wider product portfolios."