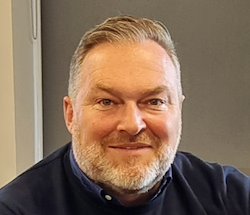 BCN Group's play in the healthcare sector has received a boost following its acquisition of benchmarking and analytics software business Public View.
The deal follows last year's purchase of analytics, data and automation specialist Cloud2, and adds performance monitoring and benchmarking services to the NHS underpinned by Microsoft, .Net and Azure Cloud Platform. 
Public View collates data from hundreds of public data sources automatically and combines them into a single portal for NHS leaders to identify areas that are high performing, progressing well or a cause for concern.
BCN Group CEO Rob Davies (pictured) said: "The acquisition allows us to provide existing and new clients with a suite of cloud-based analytics services. It takes our combined capability to the next level."
Public View founder Tom Ridgeway launched the business to the market in 2018.