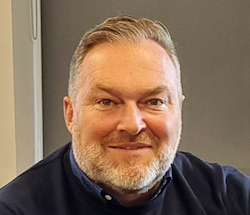 BCN Group has bolstered its Microsoft Cloud Services offering with the acquisition of Microsoft Dynamics specialist Evo-Soft.
The acquisition follows the recent investment by ECI Partners and will bring the combined annual business revenue to over £50m.
The move enhances the group's focus on and capability of delivering services and solutions from the Microsoft ecosystem.
BCN Group will be able to leverage Evo-Soft's bespoke software, Evo-Supply to strengthen its footprint in the importation, distribution, and simple manufacturing industries.
Rob Davies, CEO of BCN Group, said: "The acquisition of Evo-Soft enables BCN to provide more value to our customers, enabling them to continue their digital transformation journey, exercising the full benefits of the Microsoft ecosystem."
Derek Fisher, Sales Director, and founder of Evo-Soft added: "The BCN acquisition provides an opportunity for Evo-Soft and our customers to leverage and incorporate the complementary portfolio of relevant and vital IT services required for today's businesses to continue to scale and thrive."