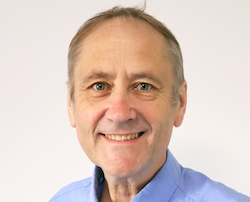 August Equity Partners backed Air IT has strengthened its influence in key regions following the acquisitions of London-based IT MSP Netstar UK and Birmingham located MSP Microtrading. The financials of the deal were not disclosed.
Air IT has doubled in size over the past nine months and as with Netstar and Microtrading has maintained organic expansion, consistently delivering greater than 20% year on year growth, jointly serving over 800 clients. 
 
"Since the investment and commitment made by August Equity Partners to back our growth strategy, the team have been hunting for solid businesses that share our dedication and ability to serve the SME market," said Air IT CEO John Whitty (pictured).
"Netstar and Microtrading are both capable, successful and exciting businesses with talented teams, which will result in the doubling of staff to 140 people. 
"These acquisitions represent the first step towards achieving both our organic and acquisitive goals which is supported by a strong and mature pipeline of similar deals."
Founder and MD of Netstar Mit Patel commented: "Our clients will now further benefit from a broader service portfolio, including cyber and Business Intelligence (BI) Solutions."
Andy Penlington and Neil Marlowe, the joint Managing Directors of Microtrading, added: "We have spent almost 40 years developing and growing our business into a successful and agile organisation, and the time is right to take the next step and allow our customers to benefit from our significant joint capability and technical investment. 
"The Air IT values and culture are close to those already present within Microtrading, which will make the integration of the businesses so much easier."