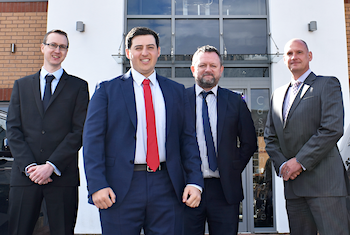 A trio of acquisitions sealed by Stratford-Upon-Avon's BDR Group put the business on track to rapidly complete its business transformation and expansion plans, according to MD Malek Rahimi .
The company bagged ACR in Manchester, Buckinghamshire-based Boffins and Integratech which is located in Worcester.
"I am repositioning our focus towards IT, infrastructure and virtualisation," stated Rahimi. "The three businesses acquired are specialists in different aspects of IT and IT support, including storage, SAP integration, virtualisation and remote support.
"Organic growth must be complemented by a comprehensive acquisition programme to meet our plans." 
The deals follow a record year for BDR Group which leveraged a 2020 cash surplus to fund the transactions independent of borrowing. 
"The potential for growth across our acquired companies is huge," added Rahimi. 
"Bringing these organisations and their expertise into the BDR family enables cross-pollination of services across the group. 
"This is changing the landscape of our offerings and will enhance BDR's positioning and competitiveness.
"I plan to remodel the group's offerings and increase its penetration into other areas of our market." 
The acquired companies will continue to operate as normal with key leaders joining the Group's management team.
Pictured (l-r): Boffins CEO Jon Buckley, BDR Group MD Malek Rahimi, ACR MD Tony Burrisson and rom Integratech MD Ian Warr.