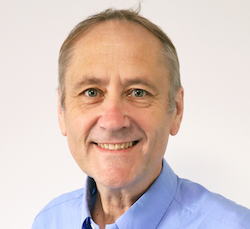 August Equity-backed Air IT has acquired Oxford-based MSP Riverbank IT Management and Coventry-located Nexus GS for undisclosed sums. The double deal follows Air IT's acquisitions of Netstar and Microtrading in October. 
The latest additions expand Air IT's regional market influence, most notably in the Thames Valley and West Midlands.
The transactions also boost its overall headcount to 175 and the customer base to more than 1,000 clients. 
Air IT CEO John Whitty (pictured) said: "Both businesses bring significant value to the table and will be integral in helping us realise our plans to grow. 
"Both are highly accredited and mature MSPs and will be a great fit for the Air IT Group with similar values and culture." 
Founder and MD of Riverbank IT Management Marc Juffkins added: "Being part of the Air IT Group gives us access to a broader range of business enhancing services such as managed cybersecurity and Business Intelligence (BI) as a service." 
Founder and MD of Nexus GS Justin Huckfield commented: "Air IT's investment in support systems and expertise will enable Nexus GS to better serve and meet the changing needs of our clients."
 
Mehul Patel, Partner at August Equity, put a spotlight on Air IT's long-term ambition: "We will continue to use the knowledge and network we have built over time to assist the management in developing the UK's largest SME cloud service provider," he said.
August Equity invested in Air IT in January 2020 and appointed industry veteran Ian Brown as Chairman and John Whitty as CEO.