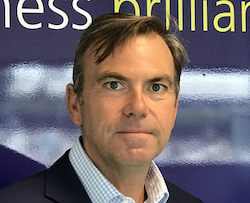 Beech Tree Private Equity backed Wavenet's acquisition of VIA significantly strengthens its Office 365 expertise and TeamsLink Microsoft Teams platform. The financials of the deal were not disclosed.
VIA began its commercial life in 2012 and became one of the UK's largest Skype for Business providers, a capability which naturally transitioned to Microsoft Teams.
The deal also adds scale, broadens Wavenet's geographic reach, strengthens the management team and brings enhancements to Wavenet's UC and Teams services, including the Teams Calling solution. 
The acquisition also gives VIA's customers access to Wavenet's telecoms partnerships and engineering skills across the group portfolio.
Wavenet operates its own automated platform which provides multiple connectivity and cloud-based services to direct customers and resellers.  
Wavenet confirmed that VIA's platform will be integrated into its platform to provide their combined 8,000 business and enterprise customers with UC&C solutions. 
"VIA brings valuable expertise and a passion for innovation that we are always looking for," stated Wavenet Chief Commercial Officer Philip Grannum (pictured).
"Its combination with the wider Wavenet Group will accelerate growth in our flagship TeamsLink product.
"VIA has been successful in building the platform and management portal for its Microsoft Teams services and we are looking forward to integrating the platform."
VIA co-founder and Sales Director Alex Tebbs added: "Since starting VIA we have driven the business through several years of Microsoft UC evolution, from Lync to Skype for Business and now Teams. 
"The acquisition by Wavenet is the next stage in this journey and provides existing and new customers with an opportunity to get more out of Microsoft Teams by leveraging the additional products and services Wavenet is able to offer."
Responding to the growing popularity of Microsoft Teams and an expected surge in cloud comms uptake, Wavenet launched its TeamsLink package late last year, available through its wholesale arm and designed to ease the adoption of Teams Calling features.
The bundled service includes Microsoft's Direct Routing and Calling Plan services with unlimited talk-time.
"Microsoft Teams has become the go-to-app for collaboration and productivity, with the integration of Microsoft's Word, Excel and PowerPoint software and peripheral services within a single product," said Antony Black, Director of Wholesale. 
"With the addition of VoIP functionality, Microsoft Teams is set to become an even greater driving force in productivity.
"Figures from Gartner indicate that 40% of new enterprise telephony purchases are expected to be cloud-based by 2023. 
"Therefore, the rate of adoption is set to surge and Wavenet has designed the TeamsLink proposition to be scalable."
Wavenet boosted its acquisition firepower in September 2018 when it accelerate its buy and build strategy having refinanced its banking facilities and raised a £75m acquisition war chest.
Beech Tree supported the £35m MBO of Wavenet in August 2016.
Solihull-based Wavenet was founded by Chris Jones in 2000.