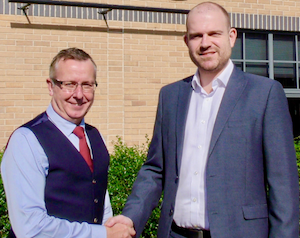 Cambridgeshire located 360Group has secured a £750k finance package from HSBC UK. The deal is expected to boost growth by up to 200% by 2020.
 
The 360Group, which is comprised of 360 Commercial Properties and 360Coms, has used £500k of the funding to re-mortgage its commercial property. 
A further £250k overdraft facility is being leveraged to improve cash flow.
 
The funding has also helped 360Coms to implement a new billing system and tap into a broader spectrum of wholesale suppliers. 
360Group MD Clive Ansell commented: "Investing in the business has allowed us to evolve our billing and business model, making us more efficient and more price competitive. 
"In short, we've been able to fund rapid growth by more than 50% since working with the team at HSBC UK and we anticipate that we'll continue to grow substantially."
 
Paul Armstrong, Area Director for Business Banking HSBC UK, added: "The 360Group has ambitious growth plans and the funding will allow it to take tighter control of business processes and become more competitive."