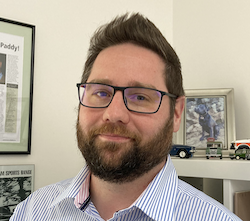 Adam Lowe's appointment as Head of Operations for White Horse Telecom adds two decades of experience to the business. 
Lowe joins from 9 Group where he was Business Services Manager having worked for the business for 14 years. Prior to this he was Billing Manager at Club Communications which was acquired by 9.
His new remit includes responsibilities for the operations, billing and commercial aspects of White Horse Telecom. 
Founder and MD Paddy Coppinger said: "To have Adam on board is a great step forward for the business. A seasoned professional such as Adam would make any company proud."
 
Lowe added: "It's a new challenge for me and I'm looking forward to working within a family business again. Having collaborated with White Horse on several projects over the last ten years I'm thrilled to be joining the team."