Sky Service Relationship Ops Manager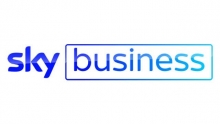 Company:
About Company:
Sky Business is the business-to-business division of Sky. We provide a wide variety of commercial premises across the UK and ROI with unrivalled entertainment, unmissable live sport and breaking news - connecting and entertaining millions of people every day. We also provide communication services to its customers including Sky WiFI and Sky Ethernet. Our heartland is the licensed trade – pubs, bars and hotels – but we also provide entertainment and connectivity services to oil rigs, sports stadiums, offices, care homes and hospitals, just to name a few.
About the Job:
Want to do the best work of your life? With 24 million customers in 6 countries, make your mark at Europe's leading media and entertainment brand. A workplace where you can proudly be yourself; our people make Sky a truly exciting and inclusive place to work.
Key Responsibilities:
Ensuring the best connectivity experience is achieved through a creative & action-orientated attitude to implement and manage support strategies and operational processes for new and existing services to include partner on-boarding, incident management
Establishing and maintaining strong client relationships internally and externally through collaboration & inclusiveness, using the power of diverse teams & individuals working together to deliver outstanding performance.
Creating, developing and delivering new assurance frameworks for Business Comms product suites aligning the service & support functions with customer service excellence
Represent the Business Comms service & support teams at customer pre-sales workshops, providing an overview of our assurance capabilities and ensuring potential customers are in no doubt of Sky's robust and high performing assurance framework
Support the Business Comms commercial team in partner growth and retention strategies as a key member of the bid team, providing support for re-contracts, tenders and RFP's; building the appropriate service & assurance frameworks
Ownership of the WiFi Planned Maintenance notification process, informing internal stakeholders and external partners of upcoming planned maintenance. Act in a consultative capacity to technical teams on how best to plan and manage upcoming works
Deputise for Head of Department, Group Service & Ops Manager, Provisioning & Deployment Ops Manager or Service & Ops Manager
Skills / Experience Required:
An experienced Operational manager with a track record of managing Customer Relationship Managers
Experience of case managing complex customer queries/complaints
Experience of leveraging new ways of working and best practice to drive results
Comfortable working within a high-pressure delivery environment, and in a highly collaborative manner with multiple delivery skills.
Vision, drive, diplomacy, and the ability to make things happen in an environment of ambiguity, complexity and multiple stakeholders, being able to influence others.
Able to communicate with and bridge the gap between technical, operational and business teams.
Excellent attention to detail including a proven ability to manage multiple, competing priorities simultaneously
Strong problem solving and diagnostic skills with the ability to logically think problems through to a final resolution within a high pressured and time-critical environment
The experience of working in a fast-paced environment, where quickly changing priorities need to be managed, and be capable of managing resources to achieve maximum results
Benefits/Extras:
Sky Q, for the TV you love all in one place
A generous pension package
Private healthcare
Discounted mobile and broadband
Access a wide range of exclusive Sky VIP rewards and experiences
Contact:
Quoting job reference R0020283