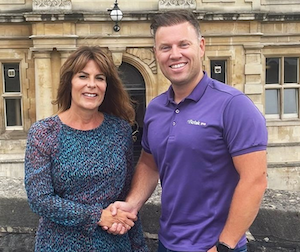 Flotek is poised to kick off a buy and build campaign having secured substantial backing from Tower Leasing.
The IT MSP, which has a particular focus on South Wales, has an established pipeline of deals set to complete by the end of the year, and is pursuing further IT and comms opportunities for consolidation. 
CEO Jay Ball said: "This backing is an endorsement of our business model and management team, and a real boost to the buy and build growth strategy we've set out." 
Flotek recently completed the acquisition of legal and professional services specialist IT provider Gower Business Systems, supported by Tower Leasing, expanding Flotek's geographical profile and contributing £1.2m in revenue. 
Tower Leasing MD Kerry Howells added: "Flotek's SME-focused ethos of dedicated managed services support is a distinct, and much needed approach in this field. We are committing our support as the business continues its acquisitional growth."