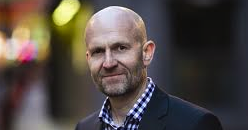 Tony Cook has called on the channel to up its game to help stamp out telecoms fraud. The boss of billing specialist Union Street believes that resellers, billing providers and UK's network providers should be working together to block fraudulent activities at source.
"Telecoms fraud continues to be a widespread and extremely damaging challenge for the industry as a whole," he said.
"It should not be underestimated. Fraud detection is a standard feature on our system, but this should be just part of an overall fraud prevention strategy.
"Resellers need to think about data security when setting up a PBX for a customer. Password hygiene is a vital part of deterring fraudsters. Partnering with carriers that can block fraud at the network level is also one of the best ways to reduce the risk of fraud."
Cook says his development team aims to release some new technology later in the year that will further mitigate the risk of fraud.
"By using a combination of the tools and techniques available, resellers could protect their customers and potentially achieve the FCS Gold Standard Mark of Excellence which recognises best practice in fraud mitigation," he added.
"Customers will be reassured if their reseller has demonstrated a serious approach to fraud. It is far better for a reseller to go to a customer and say they've detected a fraud event and offer to bar the line.
"It puts them in control of the situation. It's always a difficult conversation, but you need to be on the best possible footing to keep the relationship from souring."