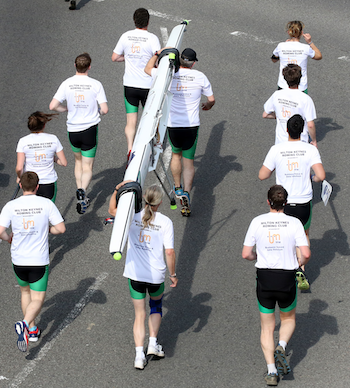 The TFM Networks sponsored Milton Keynes Rowing Club successfully completed the Milton Keynes Half Marathon in a time of just 2.5hrs.
The running team attracted media interest and coverage including a live interview on BBC Three Counties radio, local press and national rowing publications.
Following on from the success of the 2012 London Olympics the club has experienced a 50% increase in membership.
TFM CEO Stewart Yates said: "As a local employer, and with a keen rowing interest within TFM, I am extremely happy to support this local club in their quest to raise vital funds for the next generation of rowers and maybe even future Olympians."
Through the fundraising team and their sponsors the club has raised a total of over £10,000 so far this year.
For more information visit www.mkrowing.org