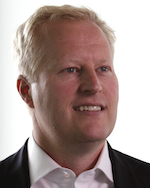 TalkTalk Business is on a mission to shake-up the wholesale SIP market with a free offer following the acquisition of SIP and hosted carrier tIPicall. TalkTalk Business MD Charles Bligh (pictured) says the new proposition is the 'ultimate statement' on channel commitment, offering partners free SIP, disruptive voice rates and competitive connectivity pricing.
"We're not just disrupting the wholesale SIP market, we're changing the game," he said.
Bligh hopes to onboard hundreds of new partners in a market assault that also includes lower voice termination charges. According to Bligh the end-to-end product could land partners between 20%-30% savings.
"Voice over data is the next logical step for TalkTalk Business," he added.
"We are combining what tIPicall does very well with our data and SIP integration."
As well as wholesale SIP and a highly scalable platform, the acquisition brings value propositions such as fraud management and DR, all free.
tIPicall's MD Guy Miller has been appointed Director of Next Generation Voice Services at TalkTalk Business.
He said: "Our passion for innovation and TalkTalk's reliable network will create a springboard for partners looking to access the full connectivity portfolio while leveraging the underlying cost base and scale for SIP services."
Bligh added: "The tIPicall team have done a wonderful job building a platform that scales substantially. It's one thing to have thousands of SIP trunks, but it's another to have hundreds of thousands."