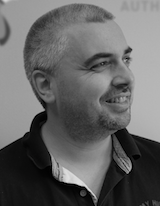 A new service launched by wholesale network operator Simwood is poised to 'deregulate mobile', claims MD Simon Woodhead (pictured). Simwood Mobile and the associated Developer Pack gives CPs a new level of access to mobile services including full control of voice, text and data traffic, mobile numbers, porting and SIM branding.
This achievement has been hard earned, pointed out Woodhead. "Simwood Mobile has been the toughest mission we've ever undertaken," he explained.
Any concept that turns a long-term status quo on its head needs time to filter through, but having upset the apple cart Woodhead is impatient to wake up an industry that is accustomed to being conditioned and shackled by the entrenched limitations of mobile voice to date. "Voice mobility has been static compared to the rapid developments in all another areas of communications," he said. "If I wanted anything approaching mobility 15 years ago I could divert a DDI to a mobile number or ring a dial-in number from the mobile to make calls from the office. It was ugly, slow and expensive. It still is."
He believes that despite fixed line deregulation happening in 1991 there has been no real progress. "What is called fixed-mobile convergence is commonly just combined billing," added Woodhead. "Convergence actually happens only when the bill is printed. Our customers have disrupted the fixed side already with VoIP solutions, but mobile remains a silo. That silo represents about 50 per cent of end user telecoms spend.
"We wanted to be able to treat a SIM as an end-point on a VoIP network, just like a VoIP phone on somebody's desk. That way, anyone could leverage the fully integrated user experience of native on-mobile call handling - rather than a non-integrated over the top app - while bringing the full commercial and technical benefits of VoIP to bear."
Careful consideration of the proposition is recommended, according to Woodhead, who is at pains to emphasise the distance Simwood has travelled from the former mobile modus operandi. "With Simwood Unbundled Mobile we send all mobile originated voice, text and data traffic to the CP's network so they can terminate it however they please," he said. "This opens the door for value add mobile services such as call recording and PBX convergence."
In operation, calls and SMS sent to Simwood's mobile numbers or the CP's end user's ported number are also routed to the CP's network for the same flexibility on inbound traffic. Woodhead added: "For customers who only want to take some of the traffic onto their network we offer multiple traffic profiles which can be configured per SIM through our API."
According to Woodhead, Simwood's new Mobile Developer Pack provides a springboard for CPs to quickly get started in mobile service development. The pack contains five developer SIMs and provides access to Simwood's API, portal, mobile numbers and porting. "We're taking pre-orders for Developer Packs - SIMs that have the full feature set of voice, SMS and data," added Woodhead. "We have M2M and Mobile Data SIMs coming too which will focus on the respective data options with advantageous economics for each. We have built our own mobile core and SIM card profiles. We are not simply reselling another service, this is based on our own network."
An important USP, says Woodhead, is the de-coupling of numbers, SIMs, and the fact that all voice, SMS and data can go via Simwood to partner platforms where their creative customers can inject value. He cited one user case to illustrate the straightforward workings of Simwood's API (specifically the Advanced Inbound Routing functionality) in conjunction with the firm's pre-release SIMs to forward one number to multiple devices. "Users can also assign that same number to multiple SIMs creating one of the holy grails of mobile - one number on multiple devices," explained Woodhead. "Users can also have multiple numbers on one SIM if that's their preference."
All Simwood Mobile services benefit from the company's existing real-time CDRs, traffic statistics and fraud controls, available through its API and portal which have now been extended to include mobile services. "CPs already using our API to configure fixed line telephony services are only a few API calls away from deploying mobile to their existing customer base," added Woodhead.
For service providers with Ofcom allocated mobile number ranges, Simwood offers Virtual Interconnect Mobile - voice and SMS enablement for a CP's mobile ranges. "Once up and running, numbers appear in our API and portal for their exclusive use," said Woodhead. "They can also leverage advanced numbering features such as anonymous and intelligent call rejection, hunt groups and diversion. Voice can be delivered via SIP or PSTN while SMS comes over HTTP or SMPP."
Woodhead believes that Simwood represents a new category of mobile supplier that does not fit into the traditional MNO/MVNO/MVNE type models. "We're somewhere between a roaming MNO and a completely unencumbered MVNE," he said. "Either way, we are unique."
Developing anything in mobile is difficult. There are technical and commercial challenges, and the extent to which Ofcom appears to protect mobile resources is a surprising hurdle, according to Woodhead. "Obtaining mobile numbers is hard," he stated. "And getting the other resources essential to operating a mobile network is nigh on impossible. This has been the biggest impediment to our progress, and we've spent a huge amount of time and money engineering around the need for the resources we're not allowed because we're new. Simwood is committed to a fair and transparent market and we will keep battling."