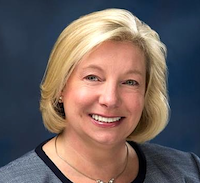 Mitel has pulled in Maria Blakeway as Vice President of Customer Success responsible for overseeing and expanding its Customer Success Team.
She brings more than 25 years experience in building and delivering customer support and success programmes and was most recently Senior Vice President at SaaS provider nThrive.
Blakeway has also held senior leadership roles at General Electric, Intuit and Microsoft.
"The technology organisations implement for communicating and collaborating is evolving at an unprecedented rate," stated Blakeway.
"Even with these advances, customers can still face challenges as they look to maximise the true value of their business communications. Our goal is to help them unlock business and competitive benefits with new ways of working faster and smarter."