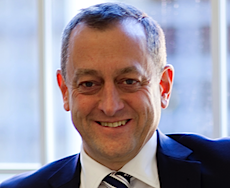 Lyceum Capital backed Sabio has acquired fellow contact centre player DatapointEurope to create £60m business that supports 250 enterprise customers on three continents. Datapoint Europe has a strong European footprint with headquarters in Madrid, Spain, and offices in Barcelona, Milan, Paris and Utrecht. 
The move builds on Sabio's acquisition of SaaS solutions provider Rapport.
"Geographical expansion is critical to Sabio's growth plans, so the acquisition of DatapointEurope, with its broad reach across Europe and the Americas, is an important next step for the company," stated Sabio's Chief Executive Officer, Andy Roberts (pictured).
"DatapointEurope's international footprint entirely Sabio's existing strong presence in the UK and the Asia-Pacific markets, enabling the combined operation to address the demand for innovative global customer experience solutions."
Sabio has built out its infrastructure to support a larger business operation to drive annuity revenues via hosted and managed service offerings
"We've already demonstrated our ability to leverage value from this model, adding DatapointEurope will allow us to accelerate the process on a much broader geographical basis," stated Roberts.
DatapointEurope CEO Rafael Aranda added: "There's a particularly close fit in terms of our culture and values, along with a shared commitment to making our organisations a great place to work.
"Both organisations hold key strategic technology partnerships, and are recognised for their ability to deliver complex customer experience solutions based on our industry's core technologies."
DatapointEurope is a founding partner of the Intelligent Communications Alliance (ICA), a global solutions integrator helping multi-national clients.
"By combining Sabio and DatapointEurope's expertise we aim to develop the ICA further," said Aranda.
Simon Hitchcock, Partner at Lyceum Capital, commented: "The acquisition significantly expands the European operations of Sabio and better positions it to serve increasingly large international clients."