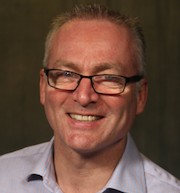 ICT distributor Intelisys Global is ramping up its European and UK channel expansion programme with a London launch event on July 19th.
The Californian giant is aiming to establish an elite network of telecom sales and consulting professionals in Europe to sell telecom, connectivity and cloud services to business customers around the globe, with dedicated support in the UK.
"As telecoms providers and other service providers increasingly develop more mature end-to-end service portfolios, there is significant opportunity for end customers to procure services direct and the aggregation of these multiple provided services via a community of interest has enabled Intelisys to become the market leader in this space," said Stephen Hackett (pictured), Intelisys Global's lead in the UK.
"We view Europe as a sleeping giant in terms of our new channel model and the opportunity for the introduction of this two-tier services distribution model is hugely exciting."