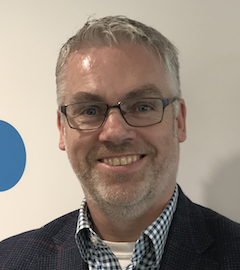 FluidOne CEO Russell Horton has outlined a five-year strategy with channel growth at its core. The former Elite Group COO joined FluidOne in April and immediately identified an under representation in the channel and that FluidOne's own integrated Platform One could be a springboard to recruit at least five new partners per month.
In revealing his channel strategy Horton also launched the first phase of the software defined connectivity platform and is targeting integrators, managed service and UC providers.
He expects FluidOne to outperform the sector in the medium term with plans to triple annuity revenues over the next five years.
"My priority is to utilise the service automation technologies we have developed to increase our presence in the channel and achieve growth targets through a combination of organic growth, strategic alliances and acquisition," stated Horton.
FluidOne's national fibre network has 18 anchor data centres around the UK and blends the services of 25 different asset owning communications providers including IoT, Ethernet, broadband, mobile, Internet, Wi-Fi, cloud and hosting services - all accessed via a single in-house developed portal called DASH.
Head of Partners Mike Ridley added: "We are already seeing real traction. My goal is to recruit another 50-70 resellers in the next 18 months."