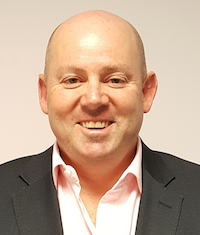 Henley-based Fidelity Group has launched a white labelled e-learning platform to the channel powered by education technology company e-Careers.
This latest product offering, Fidelity eLearning, will help businesses to benefit from education technology as more resellers look to increase digital engagement and revenues in their portfolio.
The agreement is designed to remove one of the primary barriers to e-learning adoption and unlock the revenue potential of a global market said to be worth $220bn by 2020, according to Accuray Research.
"One of the problems holding back the digital learning wave is the issue of trust," said Fidelity Group MD Alan Shraga.
"People baulk at the prospect of entering personal details online for services from suppliers they have not encountered before and therefore cannot fully trust. But resellers hold a trump card.
They are already trusted providers in the eyes of their customer bases and in a prime position to unlock demand and drive edtech in the business market with tools that support enterprise e-learning."
The online courses are numerous, ever expanding and range from office packages, project management qualifications, accounting and IT, GDPR, health and safety, personal interest and hobby courses.
They can be purchased via a white labelled platform linked from the reseller's website.
"Businesses will find something for everyone to help engage their staff and customers," commented Shraga.
"Fidelity eLearning (powered by e-Careers) gives the business community, our channel and their own teams instant access to training across multiple devices in their own time."
Channel resellers currently offering software and accounting packages can strengthen relationships with customers by providing the online training to accompany these products, inviting longer-term and beneficial engagement with customers, pointed out Shraga.
The launch follows a seven month development period and represents a new and significant digital revenue opportunity for partners, according to Shraga, who emphasised that the future impact of edtech and the role of technology providers in delivering it cannot be ignored.
The partnership with e-Careers gives Fidelity access to an e-learning support team of 200, including 76 course developers and 40 accreditation awarding bodies. "One of the most beneficial offerings from Fidelity eLearning is the ability to add new courses that are relevant to channel business and help drive new revenues by meeting customer demand," said Shraga.
Prominent trends driving e-learning and digital engagement include cloud, anywhere access, increasing budget allocations, the popularity of online content, gamification and rising revenues from digital apps.
"This is the latest product in Fidelity's offering, providing a new digital revenue stream," commented Shraga. "The benefits include agile learning, greater employee motivation, engagement, collaboration and a competitive edge."
Shraga also noted that it's 'critical' for businesses to find ways to engage, develop and retain talent given the time and expense that goes into attracting, selecting, developing and engaging the best employees.
"With mobile devices staff can learn anywhere, anytime, which helps businesses offering these opportunities to retain skilled staff," he said.
Fidelity is also offering a course in commerciality on the platform that involves experiential learning via gamification and real world cases designed in association with BBC's Dragons' Den.
As part of the white labelled package resellers can benefit from a 24/5 support team that steers customers through the course navigation and enrolment process, together with after-sales support.