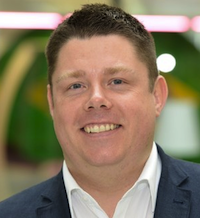 M2M connectivity and solutions provider Pangea is set to strengthen its growth ambitions following the appointment of former Telefonica IoT head honcho Bernie McPhillips as Sales Director.
During his 11 year stint at Telefonica McPhillips worked as Head of Wholesale Partners and more recently spearheaded the operator's IoT Wholesale Partner Channel.
Pangea MD Dan Cunliffe said: "Bernie's understanding of the IoT market and his experience of working with partners will be a key driver in creating new opportunities for Pangea and our partner channel."
According to Cunliffe Pangea has evolved into a 'global IoT ecosystem provider' generating a near six-fold increase in revenue having recruited upwards of 80 partners.
"In an ever-expanding world of data we believe that everything should be connected, whether it's devices, appliances, vehicles - and perhaps most importantly, people," said Cunliffe.
McPhillips added: "Pangea's revenue growth and partner acquisition have exceeded the expectations for a start-up, underpinned by core channel-only brand values. I am excited by the opportunity to help drive the business to the next level."