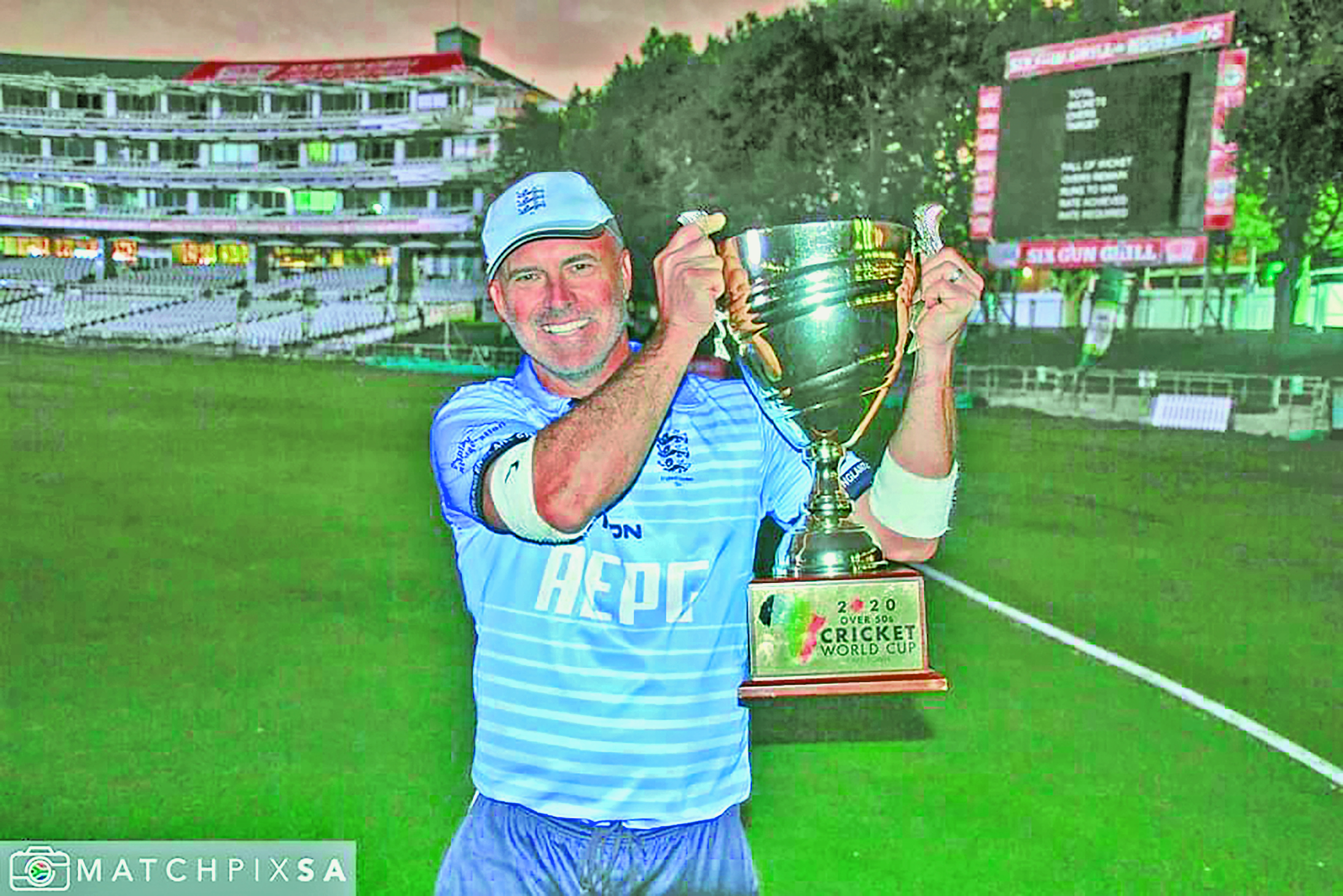 Few sportspeople can tell their young relatives they won a World Cup for England, but that's a pleasure Giles Ecclestone will be able to enjoy in the future.
Last month, the founder and managing director of Suffolk based Ocean Telecom helped his country lift the Over Fifties Cricket World Cup. And the former Essex batter saved his best performance until the final, top scoring with 120 runs and helping England secure 65-run victory overs hosts South Africa. He also secured the coveted man of the match award for his final performance, presented by South African test legend Barry Richards.
"It was an amazing experience and one I shall never forget," said Ecclestone. "The tournament was superbly run, the pitches were fantastic and the camaraderie across all the teams was truly inspirational.
"In the final I felt calm from the first ball and just went into the zone. I guess it was just my day. Barry Richards said I couldn't have played any better. I'll take that to my grave!"