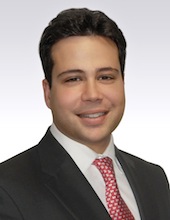 Managed services provider Claranet has enlarged its disaster recovery and Linux capabilities with the acquisitions of Techgate and LinuxIT. The acquisitions broaden Claranet's existing service portfolio and sees the Group grow to 850-plus employees with over 5,000 customers and operations in six European markets. The newly enlarged Group will have annual revenues of £150m.
Techgate specialises in business continuity, disaster recovery and back-up services and has offices in London's Docklands and Chelmsford in Essex.
It operates two data centres, employs 27 staff and has more than 200 customers including BLM, Capita, Carestream Health, DS Smith and FSL. Revenues for the year ending 31st December 2014 were £4.9m.
Bristol-based LinuxIT provides professional and managed services for Linux-based applications. Its 20 members of staff serve over 200 customers including ITV, Hopkins Architects, Euro Car Parts, Liz Earle and CAE. Revenues for the year ending 31st December 2014 were £2.6m.
The management and employee structures of both companies are being maintained and the companies will continue to trade under their respective brand names.
Charles Nasser, CEO and founder of the Claranet Group, said: "These acquisitions present a good opportunity for our customers, and those of Techgate and LinuxIT, to take advantage of our expanded suite of services.
"It is our ambition to continue to grow in our existing six markets organically and by acquisition, and in acquiring Techgate and LinuxIT we have taken another step forward in terms of our growth and capabilities, expanding our reach into new territories in the IT services sector."
The acquisitions have been funded through debt and supported by Claranet's partnerships with The Royal Bank of Scotland (RBS), Ares Capital Europe, Goldman Sachs and Abry Partners.