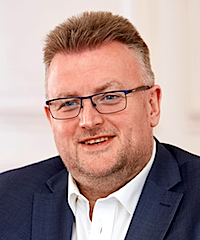 Service delivery via partnerships will continue to be a growing feature of the channel landscape as greater numbers of resellers decide to concentrate more on their core skills and outsource certain functions such as inventory support, on-the-job training or storage.
According to a survey commissioned by IT services firm Agilitas two-thirds of channel companies are primed to enter into new partnerships between now and 2020 - with over 70% preferring to have services delivered under their own brand depending on the nature of the service.
"It may seem unusual that only a quarter of IT channel companies disclose to their customers that some of their services are outsourced, especially in an era where collaboration is financially and strategically crucial," stated Shaun Lynn (pictured), CEO of Agilitas.
"We understand that there may be some scepticism from a business that doesn't want to disclose that it cannot a provide a secondary service in-house.
"However, it's always best for companies to focus on developing their core skills, as trying to develop in areas where its experience is limited can prove expensive and time-consuming.
"Ultimately, a strong channel partnership will always prove more beneficial for the end user customer."
The research also found that cost-efficiency is a driver for half of new partnerships, while addressing deficiencies in skills is the motivating factor behind almost 30% of partnerships.
"Forming technical and training partnerships with other channel companies can prove cost-effective, while helping to overcome various challenges, such as the skills gap," added Lynn.
"The number of collaborative partnerships will only grow as the need to meet the exacting requirements of the end user, in an increasingly customer-centric environment, becomes evermore crucial."