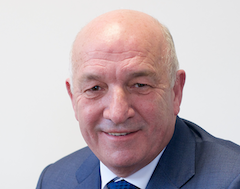 A decade after its foundation and just over a year after the directors repurchased the business, Home Telecom has hit 50,000 live broadband connections to homes across the UK. 
The Horsham based utility business, part of Nigel Barnett's Global 4 Communications Group, specialises in providing broadband, energy and media services to over 4,000 letting and estate agents. It now has a £12m turnover. 
According to Barnett, a breakthrough for the business came with introductions from leading tenant referencing agencies that work solely on the agent's behalf and allow them to be rewarded without any hassle.
"We still work on the promise that broadband is live when you arrive and finishes the day you move out, cutting out any settlement of outstanding contracts, including matching any break clauses - 63% of people continue to take out our service at their new property," he said.
Barnet and his fellow directors sold the business to Spark Energy, now OVO Energy, which owns SSE Energy. 
In January 2020 the business was repurchased by the original directors to add to their other brands, Fleur Telecom and Weekly Broadband. 
Home Telecom still supports its original agents through the OVO Tili operation. 
In March 2020, following a lengthy tendering process the company secured a contract with green energy supplier ESB. 
"We are continuing to grow, and we have several acquisitions in the pipeline," added Barnett