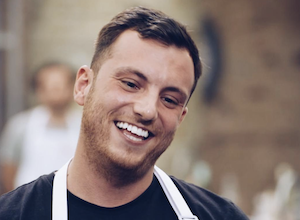 Hats off and good luck to MasterChef finalist Michael Tomkins, Head of Major Accounts at FluidOne, who made it through the first night of the top TV show's finals week.  
The winner will be crowned on April 9th (BBC One 20:30) and FluidOne CEO Russell Horton is keeping his fingers tightly crossed.
"Myself and the team at FluidOne are very proud of Mike and his progress on MasterChef – fingers crossed for the final two episodes," he enthused. 
"I can't wait for lockdown easing to enjoy some of his food. We are planning to host some of our partners for a Mike MasterChef private dining experience post-lockdown – which should be good fun!"