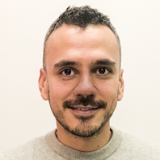 The chief enemy of future business success is intransigence and extreme caution, according to Diego Tedesco, Director of Wholesale Fixed, Virgin Media O2 Business.
In his Comms Vision interview, he warned that inaction in the face of a transforming market is a high-speed route to failure, and he reiterated the importance of flexibility and adaptability alongside the criticality of leaders embracing change. 
"Sudden change was thrust upon all of us by Covid-19," he stated. "We evolved and adapted. But what about when change is not forced on us, when it requires us to take deliberate steps to make it happen? The top line question is 'why bother?'. Why risk destabilising the carefully laid foundations we put in place for our businesses?" 
According to Forbes, cited Tedesco, three quarters of Fortune 1,000 companies have been replaced in ten years. Of the Fortune 500 companies existing today, Forbes says half will not exist within a decade. "Are we moving and changing fast enough?" asked Tedesco. "What do the past 18 month tell us about the future? Business success will be founded on agility and the ability to adapt, along with a willingness to challenge the status quo. Flexibility is not just critical to capture the growth opportunity we have, it's fundamental to our survival." 
The last 18 months have seen the acceptance of a new working model, a new approach to doing business, but not a new technology. Now, flexibility is the guiding light, according to Tedesco. "There is a misconception that the pandemic drove a need for change, but it shined a light on how important it is for businesses to pivot quickly to rapid changes in their environment and market," he said. "There is an opportunity to take the learnings of the pandemic, maintain the momentum and move forward in a positive way. The question is how do we move from reactive change to proactive change that fully embraces the opportunity?"
Tedesco brought forward this challenge into the context of three change drivers. "Connectivity is the key enabler for digital technologies," he said. "Whether for small scale automation or software analytics, it all requires connectivity. And as use cases become more sophisticated, the demands on connectivity become greater." 
A tidal wave of confidence is also required to wash away tendencies towards intransigence and inaction. "With any investment there is inherent risk," explained Tedesco. "But most IT managers in a survey we recently conducted (94 per cent) say investment will help their businesses grow, but the issue is that they don't believe they are agile enough. Their tools and infrastructure are too inflexible for them to make rapid decisions according to the changing environment around them. They are using legacy infrastructure and manual processes.
"How do we create the confidence for them to invest? Number one is flexibility. It helps businesses to test new technology and get rapidly to the right outcomes they need. If we create models that free up cash-flow for business it makes it a much easier decision to invest."
The final point is working collaboratively with customers and the industry, noted Tedesco, because optionality in the digital space is becoming far broader and more complex. "We play a much more important role than ever in helping customers navigate that complexity," he commented. "Flexibility is critical in the current landscape. It's doable. When you set the target you find a way to do it." 
But pivoting business models and value systems overnight is not easy, especially when the catalyst is a bolt from the blue. "When Covid emerged our partners told us they needed more flexibility, more autonomy over circuits, more transparency and less restrictive contracts," added Tedesco. "We were caught off guard. We were focused on product development and project delivery. Now we build propositions and commercial models that have customer and partner needs at their core. We could not have done that without remodelling our strategy around business value. If you base your value model on what customers don't want your enterprise value will go down to zero." 
As we have seen, for organisations to take advantage of disruption and innovation, agility is essential. And for the channel, opportunities to deliver flexible solutions have never been greater in a market defined as much by speed of change as widespread opportunity. 
"We conducted research with the Centre for Economics and Business Research looking at the pace of digital transformation through the pandemic period," said Tedesco. "During the first three months it advanced by about three years. In some sectors, like health, it was a five year jump. This tells us that there is a significant ability to adapt when we need to. People embrace the flexibility they now have - and they gain a better sense of well being." 
In this fast moving world, creating new opportunities through high bandwidth connectivity will be critical in building the smart, agile communities of the future. But for this to happen connectivity must evolve, believes Tedesco.
"The value of one gig Ethernet services has eroded 80 per cent in seven years," he said. "The industry should have thought of another value lever other than price. We haven't evolved it. Businesses should be able to tune down or switch off access connections to corporate sites; and at the same time dial up the high capacity low latency links that enable them to access applications around employee, collaboration and UC, to enable them to work in that new environment. The connectivity is not as flexible as the applications it supports." 
 
In this context it is also easy to forget the customer outcome, warned Tedesco. "It is vital to maintain a focus on what you are trying to achieve for customers," he said. "With optionality comes complexity - customers can't see the wood for the trees. That means the role we all play is about helping them to navigate the complexity. That's always been the case, but it becomes much more critical in a world where the options are so much greater. You can't predict what's going to happen in the future so you need flexible solutions that can adapt."
Tedesco describes himself as a 'change agent', and he passionately believes in giving customers the confidence they need to invest. "A thriving UK business landscape is critical to our success," he added. "We are at a crossroads where digital technology is deployed at every corner of society. One road is to embrace change – the other is BAU. You could call the status quo stable, safer, more predictable - but it's the exact opposite. The clear decision for me is to drive change, challenge the status quo, and not wait for someone outside of the industry to come in and flip it on its head because we haven't evolved. Let's embrace the opportunity and collectively raise the bar."
Unless dinosaur thinking is stamped out the channel could pay an enormous price for sitting on its hands. As Tedesco went on to show, Virgin Media O2 Business is embracing the need for change with a deep sense of responsibility. For example, its sights are set on the potency of deploying compute capabilities close to customers and doing that rapidly - in months rather than having to scale up massive data centres which takes time and can be hundreds of miles away from the customer. 
"Consider future use cases for technology, smart factories and smart robotics, deployments that need low latency and high capacity," he explained. "It's more than just fibre in the ground. You need compute power near customers because this allows the underlying technology to catch up with the applications, the robotics, the intelligent stuff that happens on top of it. Our parent companies Liberty Global and Telefonica have some fantastic joint ventures and we are looking at partnering with one of those to advance this. We are also exploring the opportunity for 5G with Telefonica and mobile-fixed converged services. Furthermore, we need to help businesses leverage their data. This is a huge untapped area." 
Where Tedesco sees opportunity he also sees cross industry collaboration as the way forward. "If we engage in dialogue and share knowledge and insight we have a much better chance of figuring out what we need to deliver to customers," he added.