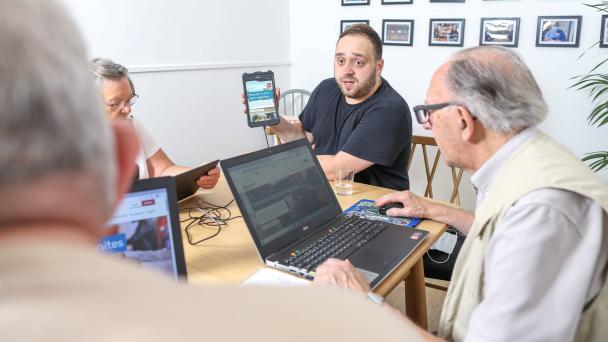 VMO2 is donating £2m to digital inclusion charity, Good Things Foundation, to help disadvantaged people across the UK get online and gain vital digital skills, as part of a new three-year partnership.
The donation will help create 5,000 Digital Inclusion Hubs via Good Things Foundation's network of community partners, enabling one million people to access and benefit from the digital world by the end of 2025.
This builds on VMO2 and Good Things Foundation's National Databank initiative which acts as a foodbank but for free mobile data, texts, and calls.  VMO2 is donating more than 61 million GB of free O2 data to the National Databank.
"Through our new sustainability strategy, the Better Connections Plan, we're working to create a better, more connected country for everyone, and are providing data and devices to people most affected by the cost-of-living crisis so they can get online and stay connected," said Nicola Green, Chief Communications & Corporate Affairs Officer at VMO2.
"There are two million households that struggle to afford internet access in the UK today, and 10 million adults lack the most basic digital skills," added Helen Milner, Group CEO of Good Things Foundation.
"By the end of 2025, we want to engage one million people, helping them benefit from the digital world, and support 5,000 Digital Inclusion Hubs across the nation to respond to local needs."