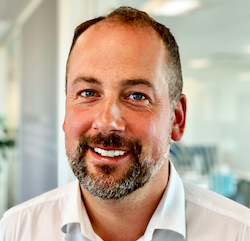 Sussex-based Focus Group is encouraging people to support the third annual Focus10k race day on July 4th 2021 to help raise money for the Chailey Heritage Foundation which support young people with complex neurodisabilites.
Runners can buy tickets to enter a 5k, 10k, or 'children's mini mile' around the Borde Hill estate near Haywards Heath or can purchase a virtual Focus 10k ticket to complete the event at a location of the runner's choice.
Focus Group's Joint MD Ralph Gilbert said: "One of the best things about this event is that its all-inclusive, we are joined by experienced solo and team runners, fun-runners, total beginners, and families, there is something for everyone- even a mini-mile for the kids!
"It's always a great atmosphere on the day, those that don't feel up to taking on the 5k or 10k more than make up for it by cheering the runners on, we're very proud to sponsor such a great fundraising event."
To enter, read more or donate, see here: https://www.chf.org.uk/focus10K.html. Tickets will be on sale from 3 - 30 June.