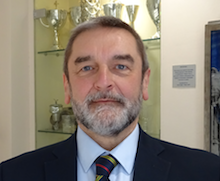 Astro Communications founder and CTO Steve Smith (pictured) is calling on channel firms to help charities maximise the benefits they can gain from IT by putting their weight and skills behind CITA, the Charity IT Association.
As a CITA trustee Smith is seeking volunteers in the industry to give up their time to help charities that need IT support.
"All we ask is that interested ITC professionals and charities register on our website and we connect them, it's that simple," he said. 
"We wanted to make it as easy as possible for charities and volunteers to engage with us, so our entry level service requires a four to eight-hour commitment for a conference call and follow up report," explained Smith.
"I have had some very enjoyable experiences as a CITA volunteer, from helping a charity migrate their voice and data services to the cloud, to delivering a spread sheet training session to a group of young musicians to enable them to plan their concert tours and manage their finances. 
"My focus as a trustee is developing our corporate CSR offering, but I am also helping with fund raising opportunities."
Smith originally became involved with CITA as a Liveryman in The Worshipful Company of Information Technologists (WCIT). 
"In 2015, the WCIT were involved in a joint survey within the UK charity sector, which uncovered some key issues around the use of IT within the charities polled, in particular a lack of IT skills and not knowing where to start or who to trust for IT advice. This led to the WCIT collaborating on a solution and CITA was born.
"CSR has always been an integral part of Astro's culture since our formation in 1985. So, when I was invited to become a trustee of the, CITA - having already been involved as a volunteer and member of the CITA steering committee for three years - I was delighted to accept," said Smith. 
Three years on and CITA has helped over 600 charities across the UK deliver IT services to a conservative value of over £1m. 
"Our aim is to grow, both in terms of the services we offer and the number of charities we can help, but CITA is a charity too and like all other charities we have our needs. 
"We need funding to help us realise our vision and ensure the continuity and development of our services. 
"We need more volunteers to support our growing number of charities and last but certainly not least, we need to spread the word to as many charities as possible."
If you are interested in supporting CITA through a corporate CSR package or individual volunteering; or know of a charity that needs help with IT, contact Steve Smith at steve@charityithelp.org.uk