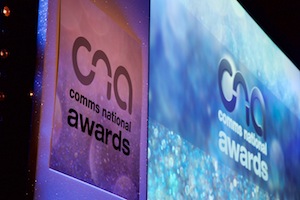 The 2016 Comms National Awards has garnered its biggest ever entry reflecting a buoyant UK ICT industry. Notably, entries in the cloud communications categories have smashed all previous records which echoes market reports on high demand for hosted solutions.
"The number, variety and quality of entries in the Cloud Solutions and Hosted categories has proved the very real and current nature of the opportunity in this marketplace," said CN Awards judge Paul Cunningham.
"The SME Cloud Solution category alone yielded 26 award submissions of consistently high quality and with demonstrable business impact - not just in terms of cost of ownership but in effecting transformations in the business where they were deployed.
"Judging the CNAs this year has informed me that not only do leaders of these channel businesses 'get cloud' , they have set out to excel at it - and are doing so."
To view the shortlist of finalists, go to: http://cnawards.com/finalists.php
?The Comms National Awards finals night will take place at London's Hilton on Park Lane Hotel on October 13th. For attendance details call Sophie Timms on 01895 454476.