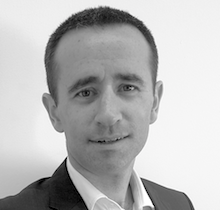 With Blockchain we can weave together an ecosystem of manufacturers, distributors and resellers, revolutionising the way we all do business, says Exertis Supply Chain Services IT Director Brian Cassidy.
Exertis has secured Irish Government funding to support its 'Blockchain in the Technology Product Supply Chain' project – which was announced as one of 27 projects to be funded as part of the Irish Government's 75 million euro Disruptive Technologies Innovation Fund (DTIF). 
Exertis SCS will lead the project in collaboration with the Centre for Applied Data Analytics Research (CeADAR) at University College Dublin and Dublin-based software company Sonalake.
"Our intention is to bring to market a fit-for-purpose blockchain platform for the technology product supply chain within three years," said Cassidy. "This will complement Exertis' global technology market reach and supply chain expertise, while leveraging the research and implementation experience of CeADAR and Sonalake."
The Irish Government said the DTIF is a 'key part' of its Future Jobs initiative, a plan to secure Ireland's economic success. Irish Prime Minister Leo Varadkar observed: "Today, everything is faster, more efficient and more easily accessible. We must adapt to a future of greater digitalisation and automation. Today's school children will be employed in jobs and industries that don't exist yet. Technology will eliminate or transform existing occupations."
One of these revolutionary technologies will undoubtedly be Blockchain, emphasised Cassidy. "Ultimately, the platform will support all order fulfilment activity along the supply chain from component sourcing through to end customer delivery," he added. "A full lifecycle view of orders and shipped products will be available to the participants in the chain, albeit on a need to know basis. Smart contract will be deployed to automate activities like invoicing, and an analytics platform will be developed. We have just built the proof of concept, we're now launching a full production build."
Blockchain may entirely replace the existing technology paradigm
Cassidy noted that the platform will need to coexist with legacy systems, at least in the short to medium-term. "So ease of integration will be key," he added. "The Exertis platform will integrate with existing legacy systems like SAP and Oracle via EDI and web services and will be directly accessible through a mobile app and web portal.
"Our solution has the potential to fundamentally change the supply chain paradigm, but without the necessity of replacing legacy IT systems or their functions. Blockchain promises to be disruptive in a number of industries and sectors, from banking and finance to healthcare and entertainment. In supply chain management, Blockchain enables parties to more closely manage the distribution channel, enabling transparency of information, providing incorruptible data, reducing risk and increasing efficiency."
Cassidy joined Exertis SCS in November 2016, assuming responsibility for the IT ecosystem. His previous experience includes spells in supply chain, manufacturing, pharmaceuticals and banking in north America and Europe. In each industry the same challenge was apparent. "Business systems as they exist today are modelled on bilateral trading relationships," said Cassidy. "Data is often exchanged between contracting parties but systems are rarely shared. This creates tremendous issues in terms of visibility, product provenance and account reconciliation in multi-party environments. But commerce is increasingly reorienting itself towards multilateral peer-to-peer relationships (think Bitcoin); and Blockchain is a technology that can support this emerging commercial model. Blockchain may entirely replace the existing technology paradigm." 
There are several technology options emerging in Blockchain and, says Cassidy, it's hard to keep up with each new entrant. "It's early days but the main platforms gaining traction appear to be Hyperledger Fabric and Ethereum, with a range of more specialist industry specific platforms such as Corda in banking," he explained. "A key challenge is that the software platforms available on the market today are quite immature, so it's difficult to predict the implementation effort required." 
The commercialisation of Exertis' proprietary Blockchain technology will deliver a number of efficiency benefits including shared visibility of orders across the supply chain from component manufacturer to consumer; detailed product provenance information based on product serial numbers which is key for reducing counterfeit and managing warranty liability; simplified financial reconciliation for promotional rebates; reduced IT integration overheads; and improved market analytics across the entire supply chain of a finished technology good.
Furthermore, the convergence of Blockchain and IoT are of particular interest to Cassidy. "Collecting sensor information from both logistics partners and from the sensors embedded in shipped products themselves and sharing that sensor data on the Blockchain platform will greatly enrich the user experience," he added.
• To find out more about Exertis' Blockchain in the Supply Chain Technology project email supplychain@exertis.com