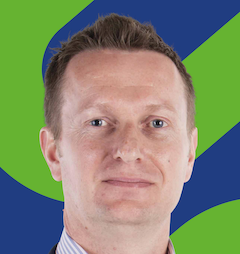 On-demand insight of financial performance is critical to the success of service providers in a fast moving market – that means more than a collection of Excel reports generated once a month, says Strategic Imperatives COO Tim Sayer.
The connectivity revolution is transforming the channel, the services it offers and traditional business models. "This should be welcomed – not feared," said Sayer. "It is an opportunity for service providers to deliver game-changing services; but the transformation will be cumbersome and painful for those who do not re-evaluate their monetisation strategy. They risk losing revenue and market share to digital native start-ups and hungry new entrants."
Strategic Imperatives provides monetisation, billing and subscription solutions and works with partners to monetise the new commercial landscape. Its Elevate billing platform supports a varied customer base with different business and billing models. The company's customers are typically medium to large service providers undergoing a transformation programme, as well as start-ups or smaller service providers with a mind to disrupt the market.
Strategic Imperatives now has over 200 channel customers and an enterprise client base that includes many of the UK's largest service providers such as BT, Vodafone, TalkTalk, Fujitsu and Verizon. "We are a team of technologists that thrives on challenging the status quo and creating solutions that shake up the channel, liberating it from it reliance on legacy systems and processes," commented Sayer.
The market demands that billing platforms are able to process data in near real-time and respond to customer, product and pricing changes immediately to provide an up to the minute picture of how a business is performing. "This enables service providers to monitor turnover, profitability and margins in real-time to ensure targets are being met and react quickly with promotions or sales campaigns that target specific products or geographies when needed," added Sayer.
The billing experience is the make or break that can turn a one-time buyer into a lifelong customer, or even an evangelist
Strategic Imperatives positions its proposition as a primary enabler of this transformation by, claims Sayer, redefining how the channel monetises the new connectivity ecosystem. "Elevate empowers service providers to meet modern monetisation challenges and opportunities, and scales with their ambitions," he stated. "Disruptive competition is fierce and the need to compete and exploit new opportunities from 5G, OTT and IoT is more important than ever. The reinvention of billing systems into a modern monetisation platform is at the forefront of this transformation."
According to Sayer, a truly hybrid subscription and usage economy is challenging the channel's commercial model, and the viability of the traditional service provider. "Perhaps the most important motivation for this reinvention is a response to customers' increasing leverage in the marketplace," observed Sayer. "No matter what service or product a potential customer needs, they have an unprecedented number of service providers to choose from.
"When the user experience falls short in any way, that customer can easily choose to spend their money elsewhere. While the sales process is critical, the billing experience is the make or break that can turn a one-time buyer into a lifelong customer, or even an evangelist," added Sayer.
Modern service providers are realising the need to transform and become digital telco experience providers, and this goes beyond convergence of networks and services. "It involves changes in ways service providers interact with their customer, the use of intelligent analytics and reinventing their billing processes to become lean, agile and innovative while keeping customers at the heart of their business," noted Sayer.
"Service providers also need to smooth their revenue curve and customers expect to choose when they receive their bills, so modern billing platforms must support flexible billing cycles and anniversary billing where the bill cycle day is set automatically upon activation, or by allowing customers to choose their preferred bill cycle day."
The telecoms supply chain is getting more complicated, and with IoT, OTT and cloud services becoming a standard offering and the 5G promise of multi-layered services close to being a reality, partnering with technology and OTT service providers is increasingly essential to broaden product offerings and target new revenue streams. The service provider's role within this new value chain will vary and will need billing and transaction data to be integrated across all partner systems for accurate billing and clear accountability.
"The primary vehicle for digital transformation in billing is the adoption of modern, cloud-native billing platforms that will act as a vehicle for change rather than a barrier to growth," commented Sayer.
The vision is to utilise our cloud-native architecture, innovation and a dose of fresh thinking to make data insight available to operators and resellers of any size
"Such platforms keep service providers ahead by launching new products and services at lightning speed, managing complex billing models with ease and providing a rich insight into financial performance and customer behaviour. Billing is no longer just about creating invoices. Elevate collects payments, records what invoices have been paid, takes ad-hoc payments and provides the service provider with a full financial overview of their business and of individual customers."
Strategic Imperatives invests over 30 per cent of revenue back into R&D, and works with a number of international technology partners including Amazon, Transatel and GoCardless to roll out new Elevate modules to support real-time payment integration, an out of the box MVNO capability and subscription management.
"Our longer-term strategic focus is creating an enterprise scale Business Intelligence and Big Data framework through our collaboration with Amazon," explained Sayer. "The introduction of our predictive analytics capability will enable service providers to transform the massive volume of data they have at their disposal into valuable customer insight, facilitating a real-time view of customer behaviour, preferences and requirements, and enabling service providers to offer targeted propositions that improve customer loyalty and profitability.
"Our investment will enable customers to truly understand their base through our use of Big Data principles and predictive analytics. Our vision is to utilise our cloud-native architecture, innovation and a dose of fresh thinking to make this insight available to operators and resellers of any size," noted Sayer.
With the UK entering a recession and fall out of the Covid-19 crises continuing to take its toll, managing payment and debt as well as the flexibility to offer alternative payment methods and support for partial payments is paramount, and that functionality belongs in the billing system rather than a series of spreadsheets or home grown solutions, believes Sayer.
"When we designed Elevate, it was obvious that the batch driven approach to billing was well past its sell by date," he said. "A service provider's product catalogue, price plans and promotional activity are not point in time activities and it makes little sense for a billing system to prevent future dated changes. Elevate enables service providers to plan ahead by creating price plans and promotions to kick in at a predefined date in the future (or the past). A seasonal promotion, a new customer discount period or a time limited price reduction used to retain potentially churning customers are all supported."
In this dynamic and fast-moving environment, standing still is not an option. Service providers must ensure that their monetisation platform seamlessly supports their growth strategy rather than be constrained by it. "In short, what service providers need from their billing supplier during these challenging times is financial stability, service continuity, product agility and a true partnership approach," concluded Sayer.