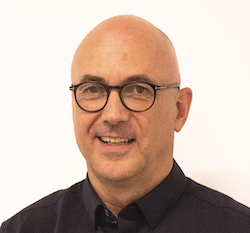 PRD Technologies' Intelligent Billing platform has been credited with slashing XMA's VAR billing cycle by over 300 hours per month.
PRD had already delivered a bespoke version of its Intelligent Billing platform to Westcoast Cloud, removing complexity from the billing process and enabling it to scale up its own billing from £18m to over £80m per annum.
A recommendation from Westcoast Cloud prompted XMA to trial the platform. 
"After a swift and successful implementation XMA increased its monthly billing through the new platform from £100k to over £200k per month within a three month period," stated PRD Technologies MD Simon Adams (pictured). "PRD has now been contracted as XMA's ongoing billing platform provider."
XMA's customers include the NHS, Ofsted, The Cabinet Office, University of Oxford and Viacom. 
The company is positioned on over 25 government procurement networks and is a primary reseller of Google and Apple into education.
Its expansion into the CSP space sparked the requirement for a new billing system.
James Thorogood, CSP Business Manager at XMA, added: "Previously the billing process was cumbersome and complex. We used seven different programmes and several manual processes to collate, calculate and invoice our billing data. Now we have one automated system."
Adams added: "We want to take the unnecessary layers of admin and margin for error away from distributors and resellers."
Westcoast Cloud MD Mark Davies commented: "The system has given us a new confidence in the way we bill and enabled us to substantially grow our business over the last four year."